Cable Assembly Manufacturing Capability

The Sherwood Electronics Bespoke cable assembly service can produce a wide range of cable assembly solutions.

Utilising our Wirmec AM 310 Automated Cut/Strip/Crimp machine or our Mecal Semi Automated presses, we have the capability to terminate a huge variety of crimp solutions provided by all of the major manufacturers, such as MOLEX, JAE, JST, TYCO, HARWIN, EDAC, FCI, LEOTRONICS, TOBY, HIROSE, plus many more.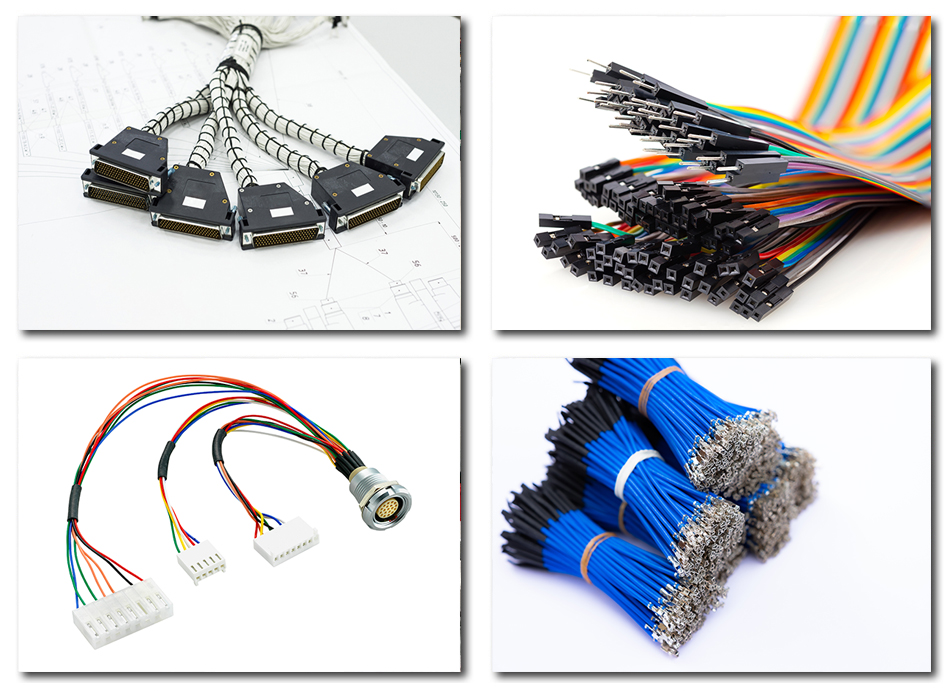 The following Cable Assembly types are available from Sherwood Electronics Ltd.
• Crimp Type - Discreet Wire cable assemblies
• LVDS display cables
• Water proof IP65/67/68 cable assemblies
• MilSpec cable assemblies
• Co-ax cable assemblies
• IDC Ribbon cable assemblies
• Solder type cable assemblies
• IPC 620 cable assemblies
• Audio cable assemblies
• USB Type 2/3 cable assemblies
• Patch leads (CAT5-6 UTP & FTP)
• Moulded mains lead assemblies


• Bespoke cable assembly service
• Rapid sample service
• Overmoulded cable assemblies
• DVI cable assemblies
• HDMI cable assemblies
• Automotive custom wiring
• I-Pex & Antenna cable assemblies
• EDP (Embedded Display Port) Cables
• Capacitive Touch Cables
• Back Light Cables
• FFC/FPC Cables
• TFT Display Cables

Tooling
Sherwood Electronics has tooling for cable assembly solutions across multiple industries. The cable assembly machinery present at our UK Nottingham facility includes:
• Schleuniger PowerStrip 9500
• Schleuniger EcoStrip 9320
• Schleuniger OmniStrip 9400
• Schleuniger Unistrip 2015
• Schleuniger Unistrip 2500
• Schleuniger CCM 1200
• Schleuniger Unistrip 2100
• Mecal Crimp Presses
• EC65 GLW Ferrule Machine
• Wirmec AM310 Quattro, cut strip and terminate machine


• JST PP3 Crimp Machine
• JST AP F6 Crimp Machine
• GLW EC65 Crimp Machines
• Automatic Screwdrivers
• Weller Solder Stations
• Schmidt Press
• Uniflex HM 160 Press
• 2 x 2F1 AL01 Strip Box
• 2 x Feintechnik A.M Strip Machine
• Cablespeed JQ-6100

We continue to heavily invest in both the most up to date machinery and technology to continually improve our capabilities and efficiency. Plans are in hand to develop further the scope of our operations and internal processes.
We maintain the highest standards, employing statistical process control, inspection, electrical tests, and quality controls at each stage of manufacture.
Our ability and expertise to respond to projects from concept to completion is recognised by some of the largest companies in the world.
If you feel we could help you with your cable assembly project we would be pleased to hear from you.