Bespoke Cable Assemblies Manufactured to full UL release
Sherwood Electronics UL Certification ZPFW2 and ZPFW8 ( E474869 )
• UL Approved and Listed ( E474869 )

Sherwood Electronics are among a limited number of UK companies with the ability to manufacture Cable Assemblies in the UK under the UL Wiring Harness Traceability Programme UL File No: E474869
From Solder type cable assemblies, to ruggedised cables for harsh environments, to highly complex cable assemblies with ultra-flexibility, ultra durability, extreme temperature variation, extreme degrees of pressure, Waterproof, Submersible, cables that can withstand degradation caused by sea, air, or UV rays, cables that require Potting and Encapsulation, custom shielding or specific jacketing, moulding, company logos, enhanced moulded strain relief grommets and with specific colour requirements.
Sherwood Electronics provide Bespoke Cable Assemblies, Wiring Looms and custom cable solutions for the UK, European, US and Canadian markets, all of the Sherwood Electronics supply chain solutions are compliant to UL File No: E474869 and our ISO 9001:2015 Quality Assured Standard prior to being despatched to our clients.
Sherwood Electronics UL certification means our cable assembly manufacture and testing capabilities meet the stringent requirements of the Military, Medical and Aerospace industries. It enables Sherwood Electronics to produce wiring harnesses for OEMs whilst maintaining complete traceability of all of the components through storage, inventory, withdrawal, assembly, packaging and shipping.
Fully traceable Cable Assemblies manufactured to full UL release, Wiring Looms and Custom Cable Assembly Solutions have been despatched to numerous states within the USA and into Canada.
Should you require any further information regarding Bespoke cable assemblies manufactured to full UL release or any of the products or services available from Sherwood Electronics, please visit the new Sherwood Electronics web-site: www.sherwoodelectronics.co.uk for updates on our Bespoke Cable Assembly service, Connector ranges, News, Industries served and approvals.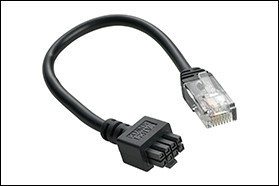 Contact Sherwood Electronics to discuss your next cable assembly project or to request a quotation, please e-mail sales@sherwoodelectronics.co.uk or call our Head office on 0115 972 0100
If you feel we could help you in any way we would be pleased to hear from you.