• UL Approved and Listed ( E474869 )

Sherwood Electronics has been awarded the prestigious UL quality standard. The Underwriters Laboratories (UL) listing is awarded to companies that have demonstrated the ability to produce a complete end-to-end product that complies with UL's stringent requirements.
The UL mark is one of the most recognised symbols of safety in the world and this UL approval is a significant achievement for Sherwood Electronics
Sherwood Electronics are now providing Cable Assemblies, Wiring Looms and custom cable solutions for the US and Canadian markets, all of the Sherwood Electronics supply chain solutions are compliant to UL and ISO 9001:2015 Standards as required prior to leaving the UK
To date, Cabling solutions have been despatched to numerous states within the USA and into Canada.
Each order for North America must comply with the UL guidelines. This requires that only valid products and parts are used and the correct construction procedures are followed. Such strict parameters ensure everything supplied is compliant with US and Canadian standards.
• ISO 9001:2015
• UL Approved and Listed ( E474869 )
• RoHS ( 2011/65/EU ) Compliant
• REACH ( EC1907/2006 ) Compliant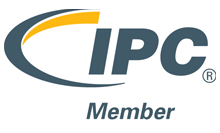 Sherwood Electronics ISO 9001:2015 Certification:
Sherwood Electronics have always worked consistently to comply with regulatory and statutory requirements in Cable assembly, cable manufacture and OEM Cable supply chain solutions, we have consistently demonstrated our Quality Management through our ISO 9001:2015 certification.
We appreciate that whilst ISO 9001:2015 is an important required standard (QMS) Quality Management System) the real benchmark is how we interact with our customers quality standards, having these long term customer relationships indicates to us that we practice what we preach, and our customers appreciate what we do by continuously ordering cable assembly solutions from Sherwood Electronics.
Sherwood Electronics Quality Standards
Quality Assurance has always been an integral part of all the work Sherwood Electronics undertake.
We are committed to continuous improvement and quality, at our UK and overseas manufacturing facilities, this commitment will always assure our customers that they will receive a superior products and service.
• As a business our quality standards ensure we have minimal defects, lower costs and fewer customer complaints.
• Our customers appreciate the higher quality, lower costs and the assurance of a trusted long- term supplier relationship ensuring we maintain long-term partners status. Our Original customer who initially engaged us in 1992 is still one of our partners and many of our customers have been with us for 10, 15 and 20 years.
• Staff and Stakeholders are appreciated for the contributions they consistently make, we invest in advanced training and peoples skills and they are rewarded with higher levels of job security and satisfaction.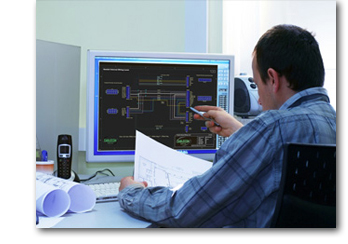 Speak with an in house Cable assembly expert sales@sherwoodelectronics.co.uk
Our ability and expertise to work closely with customers to transform projects for standard or bespoke cable assemblies into finished applications makes Sherwood Electronics the cable assembly partner of choice.
If you feel we could help you in any way we would be pleased to hear from you.
Contact Sherwood Electronics to discuss your next cable assembly project or to ask for a quote, please e-mail sales@sherwoodelectronics.co.uk or call our Head office on 0115 972 0100