Manufacturer of quality bespoke
Cable Assemblies and Connectors
| | |
| --- | --- |
| | UL's wiring harness traceability programme allows end-product manufacturers to accept wiring harnesses manufactured off site (or by a third party) with confidence while mitigating the risks associated with the introduction of non-compliant cable and components into their products. Sherwood Electronics are a UK cable assembly manufacture, with the ability to supply product to full UL release (UL File No: E474869). |
Founded in 1993, Nottingham based Sherwood Electronics Ltd has grown to establish itself as a world class supplier and manufacturer of standard and bespoke cable assemblies.
We have the skill and experience in designing and manufacturing cable assemblies that will stand up to the most rigorous electrical, mechanical and environmental applications for the Automotive, Electric Vehicles, Electric Vehicle Charging Points, Military, Aerospace, Rail, Medical, Telecommunications, Industrial Control, Electronics, Oil and Gas Exploration Offshore Technology, Subsea Autonomous Underwater Vehicles (AUV), Remotely Operated Vehicles (ROV), Submarine Communications and Offshore Wind Power.
From Standard Solder type and IDC cable assemblies, to ruggedised cables for harsh environments, to highly complex cable assemblies with ultra-flexibility, ultra durability, extreme temperature variation, extreme degrees of pressure, Waterproof, Submersible, cables that can withstand degradation caused by sea, air, or UV rays, cables that require Potting and Encapsulation, custom shielding or specific jacketing, moulding, company logos, enhanced moulded strain relief grommets and with specific colour requirements..
Should you require pricing, lead times, data sheets or samples for approval we would be pleased to hear from you.
Tel: 0115 972 0100
Email: sales@sherwoodelectronics.co.uk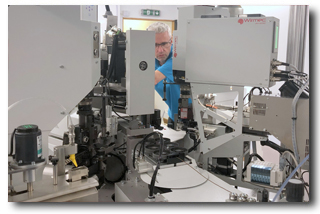 Learn more about our new Wirmec AM310 Quattro
Cut, Strip and Terminate machine.
Read more
Wirmec AM310 Quattro
Cut, Strip and Terminate machine video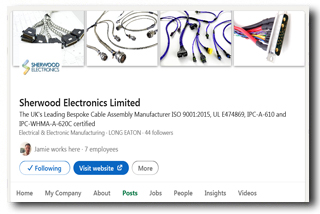 Visit the Sherwood Electronics Limited LinkedIn site
Follow us on LinkedIn for our Latest News, regular updates, video's and industry insights